Feature
It's Been A Bad Year For The Video Game Industry, But A Good One For Unions
"I'm glad that even big companies recognize that the labor movement is here to stay. It cannot be stopped, and you have to work with it instead of against it."
1:44 AM EST on November 7, 2023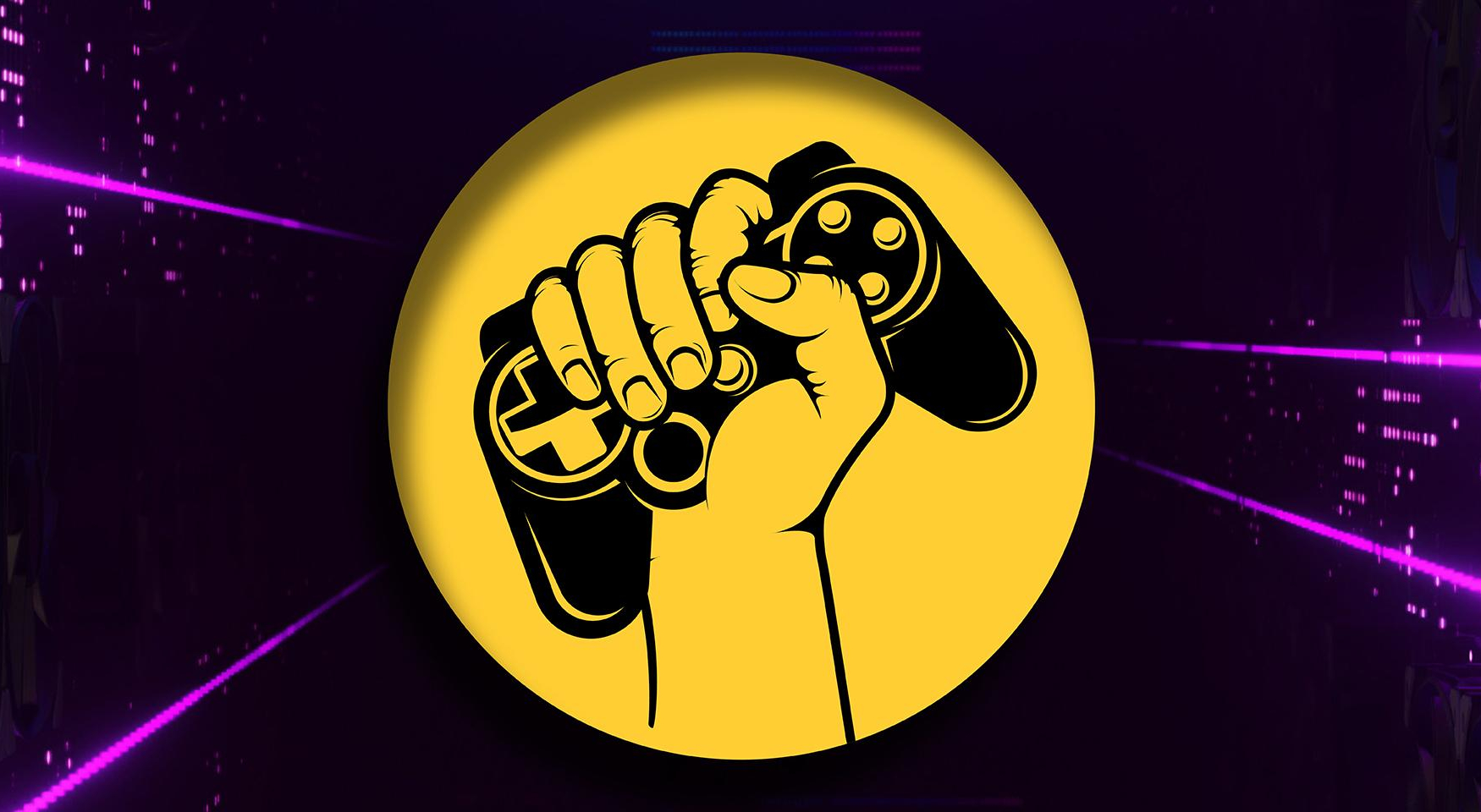 When Microsoft and Activision Blizzard officially tied the knot last month – in whatever sense a prehistoric megalodon devouring a normal-sized shark constitutes "tying the knot" – you might not have expected rank-and-file workers at both companies to cheer. Corporate mergers, after all, are often harbingers of swift job loss and slow culture death. But developers at studios like Blizzard Albany and Zenimax – and the union representing them, the Communications Workers of America (CWA) – see the deal as a hard-won, if not fraught, victory.
This largely comes down to a legally binding agreement Microsoft made last year with the CWA, a deal struck during a time when Microsoft was eager to turn away the burning gazes of regulatory bodies in both the US and the UK. According to a joint release from Microsoft and CWA, "Microsoft will remain neutral when Activision Blizzard employees express interest in joining a union, providing a clear path to collective bargaining for almost 10,000 workers." In short, this means that Microsoft promised not to utilize many of the union-busting techniques employed by companies such as Amazon, Starbucks, and… Activision Blizzard. No withholding of raises from union members, no mandatory anti-union meetings, no using security to keep tabs on workers who might be organizing, and so on. The agreement officially goes into effect in December, 60 days after the $68.7 billion deal's closure. 
Workers fighting for unionization at Activision Blizzard studios are excited to see the agreement go into effect.
"It takes away a lot of the roadblocks that initially faced a lot of people who want to organize in their workplace, which should lead to quicker formation of unions and hopefully more formations of unions," Heather Cameron, a quality assurance tester at Blizzard Albany and member of the studio's union, told Aftermath. "No union busting, essentially."
"Workers can [unionize] without fear," said Autumn Mitchell, a QA tester at Zenimax and part of the company's 300-plus-member union, the largest of its kind in North America. "Not just in our industry but in tons of industries, you'll find that a lot of the time one of the main issues with unionizing is fear. It's fear of retaliation; it's fear of losing jobs. Union busting is a multi-billion dollar industry, and Microsoft has chosen not to go down that path. We're excited not only to grow with our union siblings at Activision Blizzard, but also just to see what this means for the future of game workers."
But in the face of massive corporate consolidation, the neutrality agreement can only do so much. Microsoft's promise of neutrality doesn't mean it won't employ other tactics to derail or slow bargaining, nor does it prevent any of the other negative consequences that can come with new ownership. 2023 has been an especially brutal demonstration of the longer-term impacts of consolidation: Embracer Group, for example, spent the past few years on a spending spree, only for its decision to treat the entire industry like an all-you-can-acquire buffet to blow up in its face earlier this year when the Saudi government-funded Savvy Games Group backed out of a $2 billion deal, leaving the Swedish holding company with a small army of video game studios it couldn't actually afford. Mass layoffs (and studio closures, in the case of decades-old Red Faction and Saints Row developer Volition) soon followed. 
In September, Fortnite creator Epic announced that it would be laying off almost 900 workers – around 16 percent of its workforce – many of whom came from companies it recently acquired. As part of the layoffs, Epic sold off Bandcamp, after a baffling purchase just a year earlier. (Bandcamp was also in the process of unionizing before its entire bargaining team was laid off.) 
It also performed layoffs at Fall Guys creator Mediatonic, which it purchased in 2021. Laid-off Mediatonic developers felt like the layoffs expedited the identity loss the studio faced when it was purchased.
"Fall Guys is probably the last bit of creative work that Mediatonic will be doing – the last original IP, I guess," a developer at Mediatonic, who was granted anonymity as they work out their severance agreement, told Aftermath. "There may be other projects within the Fall Guys universe, but there's not really a lot of scope for doing more. ... Now we're seeing evidence as people are moved onto other Epic projects, there's that thing of Mediatonic just being an outsourcing studio for Epic."
At the tail end of October, Destiny 2 developer Bungie suffered mass layoffs despite parent company Sony promising growth and stability when it purchased the studio in 2022. The Bungie layoffs weren't even the first at a Sony-owned studio that month.
Some game workers see larger-scale unionization as a bulwark against these corrosive effects of consolidation. In an ideal world, they'd have a say from the outset when it comes to business matters involving their own labor, but this is not an ideal world. 
"The reality is, I don't think we're in the business of stopping a monopoly," said Mitchell. "What you can do, though, is empower the workers within those companies to be able to create effective change within those companies through their collective organized labor. It's one thing to go up against the machine as a singular person. I think the smart thing in this case would be to continue to empower people to fight for a piece of the pie."
Game developers in unions outside Microsoft, like the Polish Gamedev Workers Union – formed earlier this year following Cyberpunk 2077 studio CD Projekt Red's decision to lay off around 100 workers – feel similarly.
"I think consolidation – a sort of borderline-monopoly situation – is not good," Paula Mackiewicz-Armstrong, a linguistic QA coordinator at CD Projekt Red, told Aftermath. "But on the other hand, I'm glad that even big companies recognize that the labor movement is here to stay. It cannot be stopped, and you have to work with it instead of against it."
Several workers told Aftermath that what matters in the face of consolidation isn't just the existence of a union, but the power the unionized workers have.
"I would say that in order to be checking corporate power, you need to build more worker power," said Cameron. "It may not be the most ideal situation, but we have to work with what we have."
Austin Kelmore, co-founder of IWGB Game Workers, the largest union for game developers in the UK, believes that forming a union is just the first step.
"Even if companies voluntarily recognize workers, the demands that workers get [met] directly correspond to the power that they have," Kelmore told Aftermath. "So I think that even if [unions] are recognized, the stuff that they will get is based on what actions they're willing to take. ... I think it will be interesting to see what the workers then do with that recognition and how they're able to push for change and improvements."
Thus far, according to Mitchell, Microsoft has been bargaining with Zenimax workers in good faith and adhering to the terms of the neutrality agreement, even though the company was not required to when negotiations began in April. Bargaining has been ongoing, as workers push for protections around wages, flexible workplace options, being included in credits, and other broader industry concerns. Mitchell believes the process will be complete "relatively soon" – as long as workers keep pushing.
"It depends on how effectively we can do our mobilizing actions," Mitchell said with a chuckle. "You never know, really, what's going to pop up."
The games industry is already seeing a chain reaction of organization, and Microsoft's neutrality agreement could lead to exponentially more, as thousands of workers suddenly have significantly fewer roadblocks standing between themselves and an organized workplace. Should that occur, Mitchell sees a future in which game workers can win the kinds of victories trumpeted this year by writers in Hollywood, as well as the United Auto Workers (UAW) and the United Parcel Service (UPS).
"It's been a huge inspiration," she said of those victories. "Regardless of who you're looking at, those are people banding together to have a singular voice on a multitude of issues, which is powerful in and of itself. But you know, the profits that come from the video game industry are actually greater than that of TV and music. TV and music, they're highly unionized. So I would imagine as we continue down this path of unionization in the video game industry, there's just going to be more and more empowerment."
Co-owner of the good website Aftermath. Reporter interested in labor and livestreaming. Send tips to nathan@aftermath.site.
Stay in touch
Sign up for our free newsletter